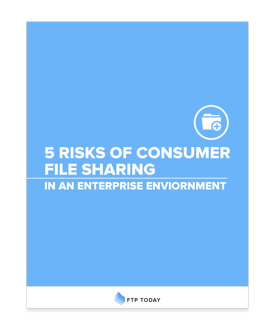 Today, cloud-based file sharing in the work place is quickly growing. A large part of this growth has to do with the increased employee use of mobile devices at work.
So, with the rise of BYOD, what threats should enterprises be on the look-out for?
In this resource, we outline 5 key risks to be aware of when it comes to using consumer-grade file sharing solutions in an enterprise environment including:
Data loss
No way to keep track of data access
Data corruption and virus penetration
Compliance violations
Client related problems
To receive your free copy of "5 Risks of Consumer File Sharing in an Enterprise Enviornment," simply fill out the form.